2021 Dynaspheres GB9 British Grand Prix
The Mercure Telford Centre Hotel
Forgegate
Telford Centre
Shropshire
TF3 4NA
United Kingdom
www.gb9balltour.com
-
facebook
-
youtube
-
instagram
www.accorhotels.com
Friday 3 December - Sunday 5 December 2021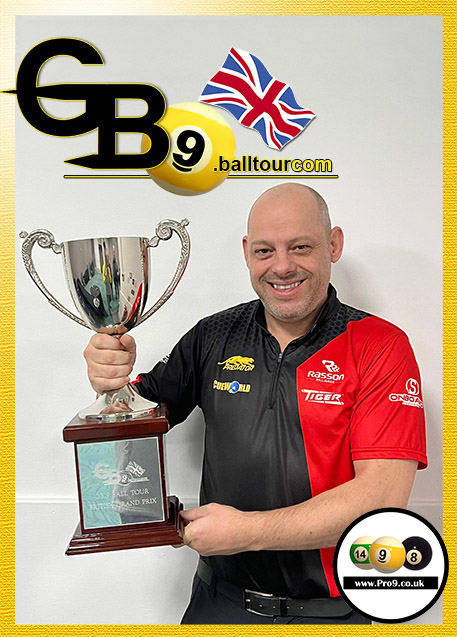 Darren Appleton - GB9 British Grand Prix - Main Event Champion 2021
2021 Dynaspheres GB9 British Grand Prix
Darren Appleton:
"My first tournament win in over 4 years it's been a crazy journey to get back to this point and hopefully this will kick me on for next year! My results and game last few months have been pretty good but I know much more to come."

Share this article on FaceBook
"Read More..." for the details.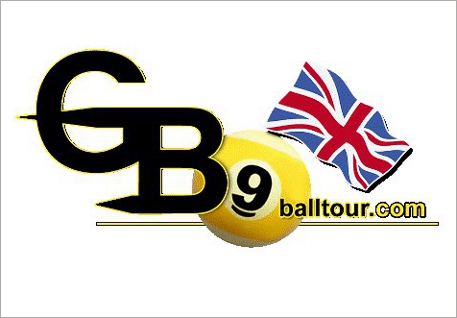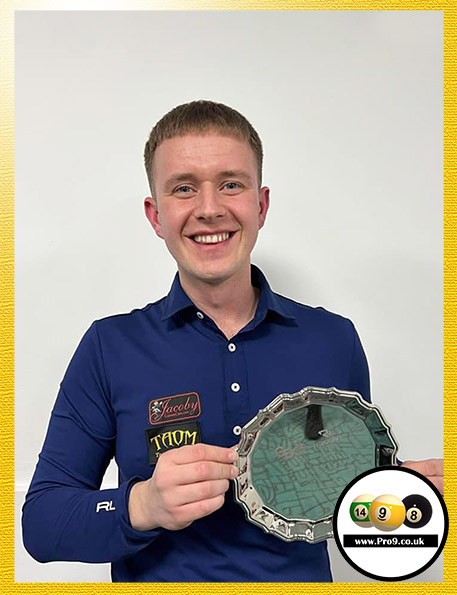 Elliott Sanderson - GB9 British Grand Prix - Challenge Tier 1 Champion 2021
Elliott Sanderson:
"Great weekend away GB 9 Ball Tour (GB9).
After a disappointing main event losing in the last 16 to mark gray 9-6.
I then played Challenge tier 1 event and manage to snap it off beating Benji Buckley in the final 9-5 was a grind all day but hung in there and played the best match of the week in the final."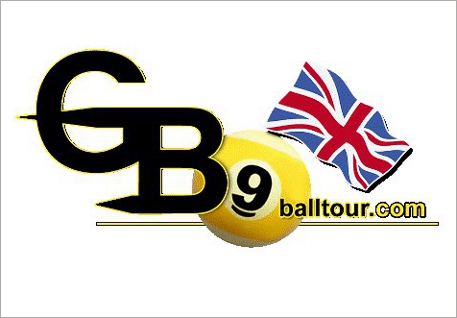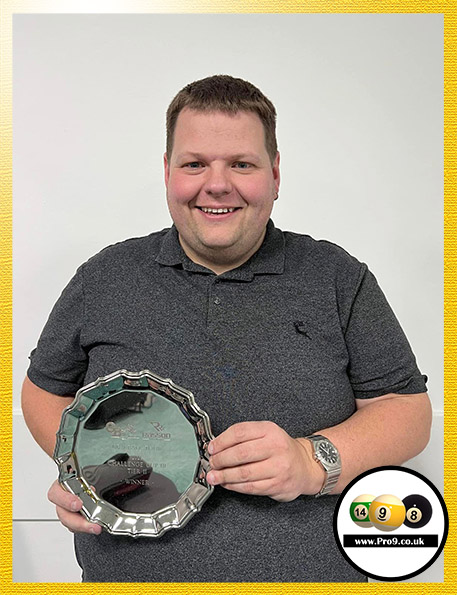 Deaon Sporton - GB9 British Grand Prix - Challenge Tier 2 Champion 2021
Dean Sporton:
"Great weekend at the GB 9 Ball Tour in Telford.
I had a disappointing start to the weekend in the main event.
So over to the challenge tier 2 event which having played well at the start of this event and having to dig deep in a couple of matches in the middle rounds, I finally got to the final and beat Raffy Gonzales 9-6 and making a little bit of history too by being the only player to win it twice."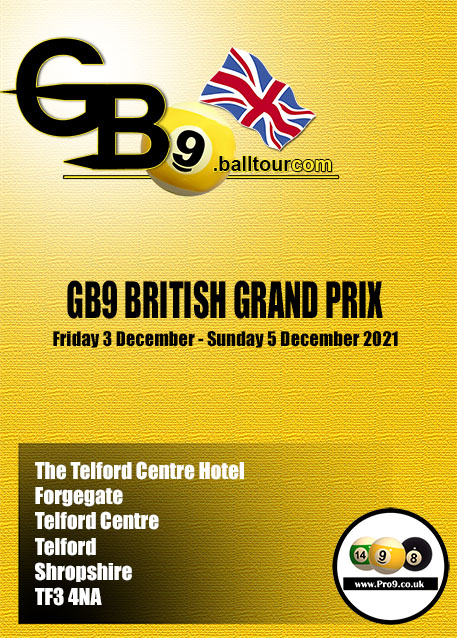 Enjoy the article? Now try this...



View Pro9's front page!

Chat about this article in our forums.

Visit The Pro Shop to see new cues and gadgets.

Check out the Pro9.co.uk calendar for details of more events.